Testimonial 5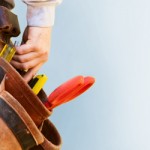 "John - just a short note to let you know how pleased we are with the work you recently completed for us. The work was completed on time and on budget, which I hear is a rarity in Toronto! Your quality and professionalism are outstanding. You also accommodated a few last minute changes at a very reasonable cost. Overall, we couldn't be happier with the end result.
I would not hesitate to recommend you to anyone who requires a general contractor... in fact we've already passed your name along to others!
We look forward to working with you again soon, as we have already started our next renovation project!
Cheers!!"
-B. Harrison
Testimonial 4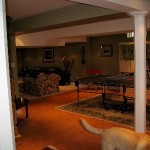 "I am writing to you to express my sincere appreciation and gratitude for the work undertaken by your team of contractors and suppliers. The renovations to the suites of OSSA offices have recently been completed to the original specifications requested. It is without exception that each aspect of the consultation, demolition and construction was completed professionally and with a superior level of customer satisfaction.
In particular, the office demolition and clean up was a daily task, which minimized the disruption of our services to a mere day and a half during a three week proposed time-frame. I have in recent weeks, received many compliments on the appearance and utility of our offices and with pride have presented your name to interested parties. A notice of gratitude and appreciation to each supplier will remain in the OSSA reception for some time; it expresses our belief that the quality of the work they see is a true reflection of your efforts and expertise.
In closing, if the OSSA can offer to be a living model showroom for prospective clients in the neighbourhood, I would be happy to accommodate these requests."
-E. M., General Manager & CEO, Ontario Service Safety Alliance
E. M., General Manager & CEO
Ontario Service Safety Alliance
Testimonial 3
"I would like to take this opportunity to thank you once again for making our home a wonderful one that we will cherish for many years to come. Thanks for taking the additional mile to help out when needed. Without your help a lot could not have been accomplished!"
-Terrence, Ambika and Michael O.
Terrence, Ambika and Michael O.
Testimonial 2
"I would like to express my thanks and appreciation for your very hard work and dedication, what a beautiful basement you have built for my sister and her family. I know at the end there was a lot of pressure from me for the close to deadline finishing. I apologize for that. In the end everything turned out so beautiful, everyone loved it. Please accept this little gift of thanks from me, us Hindus worship the elephant, it is the remover of all obstacles and gives us much wisdom. I hope this little elephant will bring you much luck and success in all your future endeavours."
-P. Resand
Testimonial 1
"Falcon Contracting - A Contractor above the rest John of Falcon Contracting runs a great company from starting and finishing as scheduled, to sticking to budget, to knowing where and how things will turn out before during and after the reno. He removed 4 tons of concrete layed down by a previous owner of my house throughout the mainfloor, removed a structural wall from an old house, hired subs to replace all knob and tube. The subs were seamless in their getting in and out. Payment schedule was fair and actually made sense. His workers were friendly, courteous and a pleasure to have around. He knows what things cost and you are free to look at the price yourself and see where his work is value added and worth hiring him. He was here everyday by 8AM and gone by 4:30 or 5:00, and the place for the most part was left as spotless and clean as possible each day. John is organized, thoughtful, friendly, professional, skilled and knowledgeable. He has passion for his work and his clients. His team was incredibly patient and friendly with my overly affectionate labrador retriever who would greet them every morning with lots of licks and looks for attention. John is truly someone you should consider above and beyond anyone you are considering to hire. I have absolutely no issues about recommending him".
-M. Kalch, Rushton Road Project, April 2006
M. Kalch
Rushton Road Project